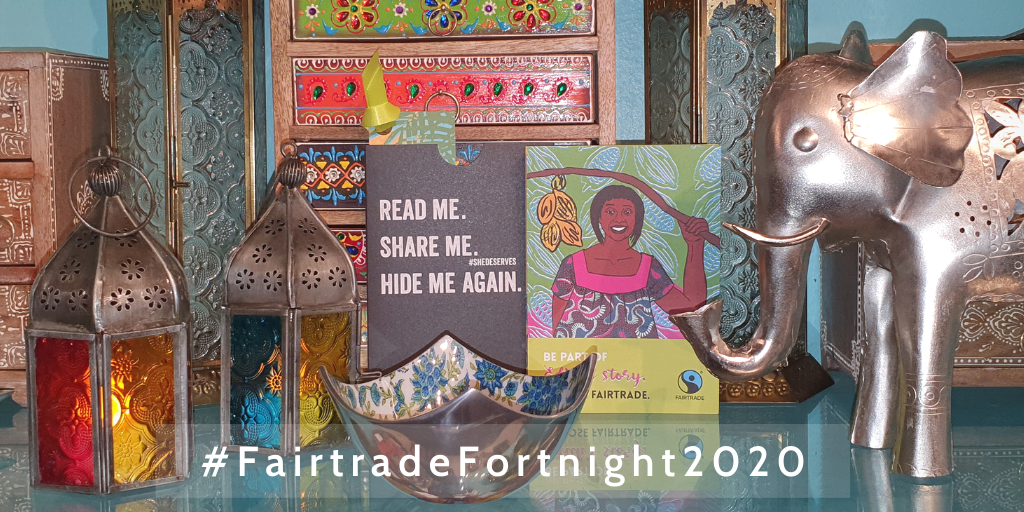 Fairtrade Fortnight 24th February to 8th March 2020
This year the Fairtrade Foundation is continuing its call for cocoa farmers to earn a living income and sharing stories that show the positive impact that Fairtrade has on the women behind your chocolate bar.
We have hidden several booklets around our shop in Camden Lock Market (or "storybombs" as they are being called!) which feature the stories of Edith and Therese, two cocoa farmers from Côte d'Ivoire who grow the chocolate we eat,
The booklets have been beautifully illustrated by London-based artist DorcasCreates.  Inside each storybomb there are a couple of bookmarks featuring Dorcas' artwork for the first two lucky finders to keep.