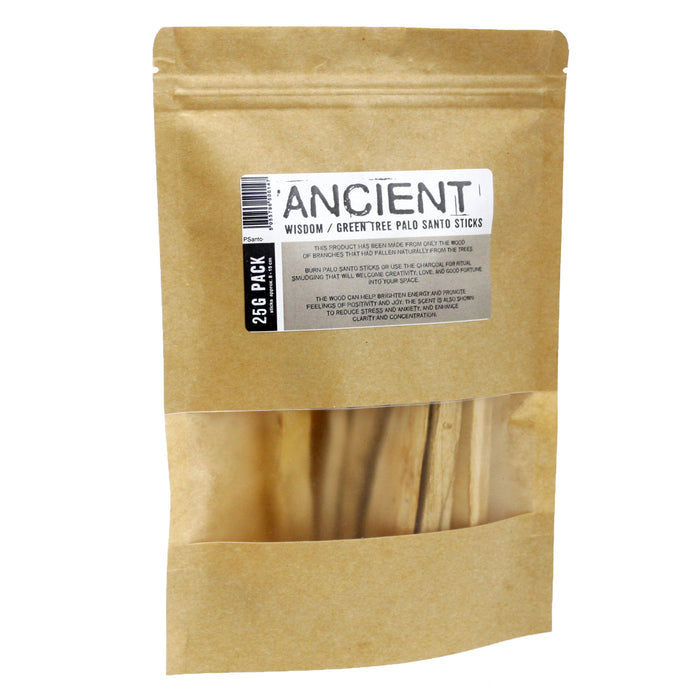 Green Tree Palo Santo Sticks
Palo Santo literally means holy wood and it originates from the native Indians in South America. For centuries it has been used during ceremonies to clear the aura and to heal from negative influences.  
The fragrance can be described as a warm, wooden and light aroma with a sweet touch that sometimes slips through.
This Palo Santo wood originates from Peru and Ecuador where the harvest of the wood is checked by the local government. The trees are very rare and therefore they are not cut down. This product has been made from only the wood of branches that has fallen naturally from the trees.
The Green Tree Palo Santo Sticks are available in three different sized packs:
25g ( 3-4 sticks)
50g (5-8 sticks)
100g (10-15 sticks)