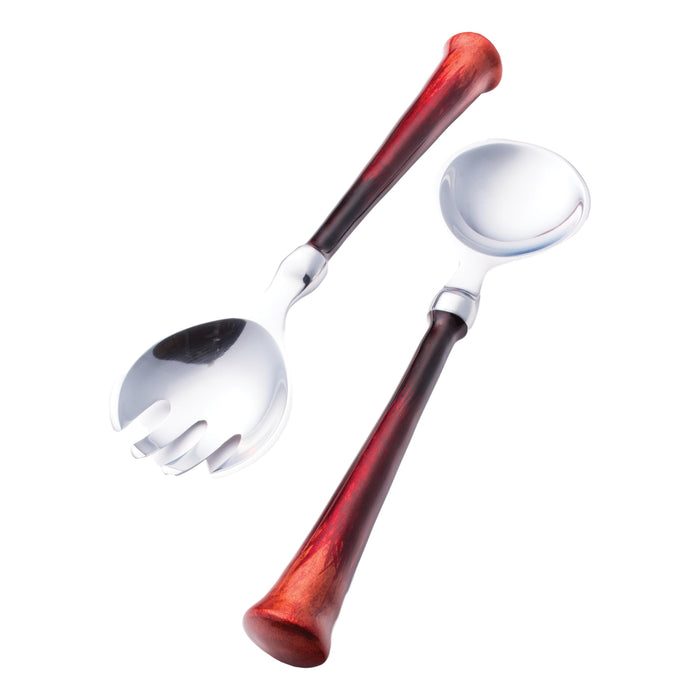 Pair of Recycled Aluminium Salad Servers, Red Enamel
Pair of recycled aluminium salad servers with rich, lustrous deep red enamel. The aluminium is cast by hand using traditional sand casting. It is then brushed to give texture and enamel applied with a brush with great skill. Only the best and most experienced artisans can achieve this effect.
Size: 25.5 x 6.5 x 3cm
Care Instructions: Hand wash only
Recycled aluminium saves up to 90% carbon emissions compared to the production of new aluminium from bauxite - it also reduces landfill waste!
Handmade In India

This product is supplied by two brothers who are managing a family business in Northern India with a total combined workforce of over 150, many of whom are skilled artisans. Over 100 of these employees are permanent workers with job security. The artisans and other workers earn a fair wage which is at least equal to or above prevailing local rates. Men and women earn the same pay for the same job; sick pay is provided plus paid holidays and time off for festivals - an important part of life in India!