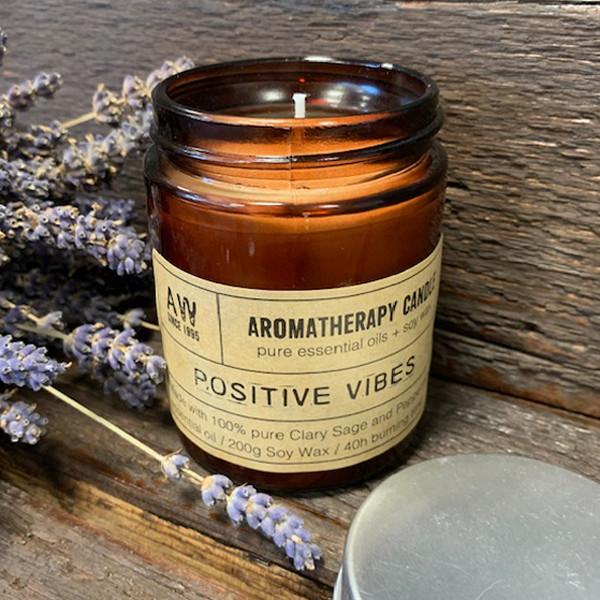 Positive Vibes Aromatherapy Candle with Clary Sage and Peppermint Essential Oils
Light this candle and let the clean and refreshing scents of the essential clary sage and peppermint oils stimulate your mind, relieve your stress and induce a sense of well-being.
Each candle in this range has been hand-poured in small batches and lasts up to 40 hours of burn time.
The classic and modern shape of the amber glass jar will complement any home or office. Each candle comes in a kraft gift box making it a perfect gift for any occasion.
Made with 100% pure Clary Sage and Peppermint essential oil
200g Soy Wax / 40h burning time.