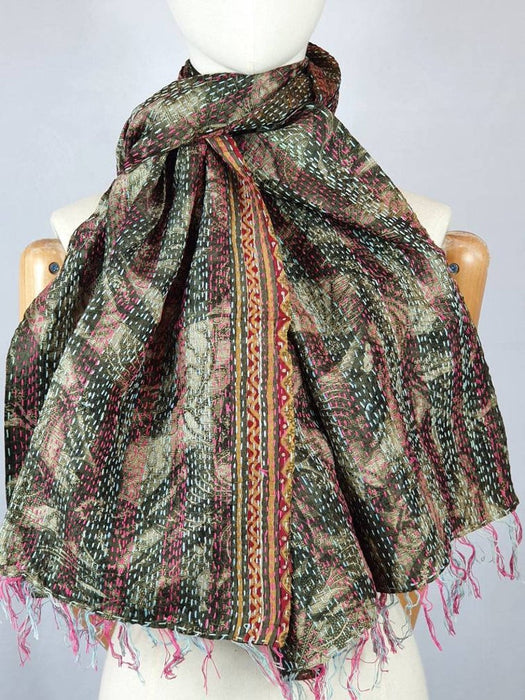 Reversible Silk Kantha Scarf
Reversible hand-stitched Kantha scarf crafted from recycled silk saris. Each piece is truly individual; the measurements are approximately 50 cm by 200 cm.

The scarves are made by layering together vintage silk saris which are hand-sewn together using rows of tiny running stitches from end to end creating a strengthened textile. This craftsmanship is known as "Kantha" and has evolved over the centuries from the thrift of rural villagers in the Bengal region of the Indian sub-continent.
Dry clean or gentle hand wash in cool water.