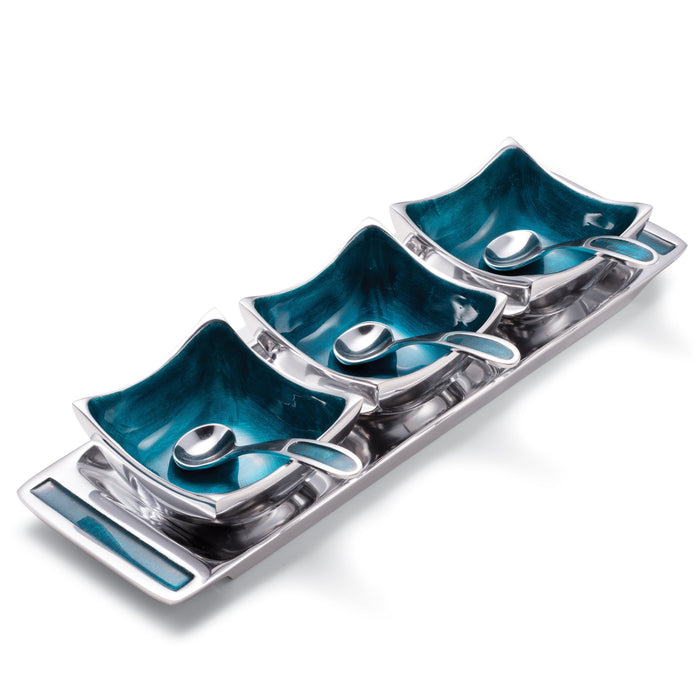 Turquoise Recycled Aluminium Dip Bowls on Tray
Enamelled by hand in a rich and lustrous turquoise finish, these aluminium dip bowls on a tray with spoons makes serving dips and nibbles fun and certainly more glamourous!
Size: 35 x 10 x 5cm
Handmade In India
Care Instructions: Hand wash only
Recycled aluminium saves up to 90% carbon emissions compared to the production of new aluminium from bauxite - it also reduces landfill waste!
This product is supplied by two brothers who are managing a family business in Northern India with a total combined workforce of over 150, many of whom are skilled artisans. Over 100 of these employees are permanent workers with job security. The artisans and other workers earn a fair wage which is at least equal to or above prevailing local rates. Men and women earn the same pay for the same job; sick pay is provided plus paid holidays and time off for festivals - an important part of life in India!